Posted by Daniel Pattullo on Mar 7th 2019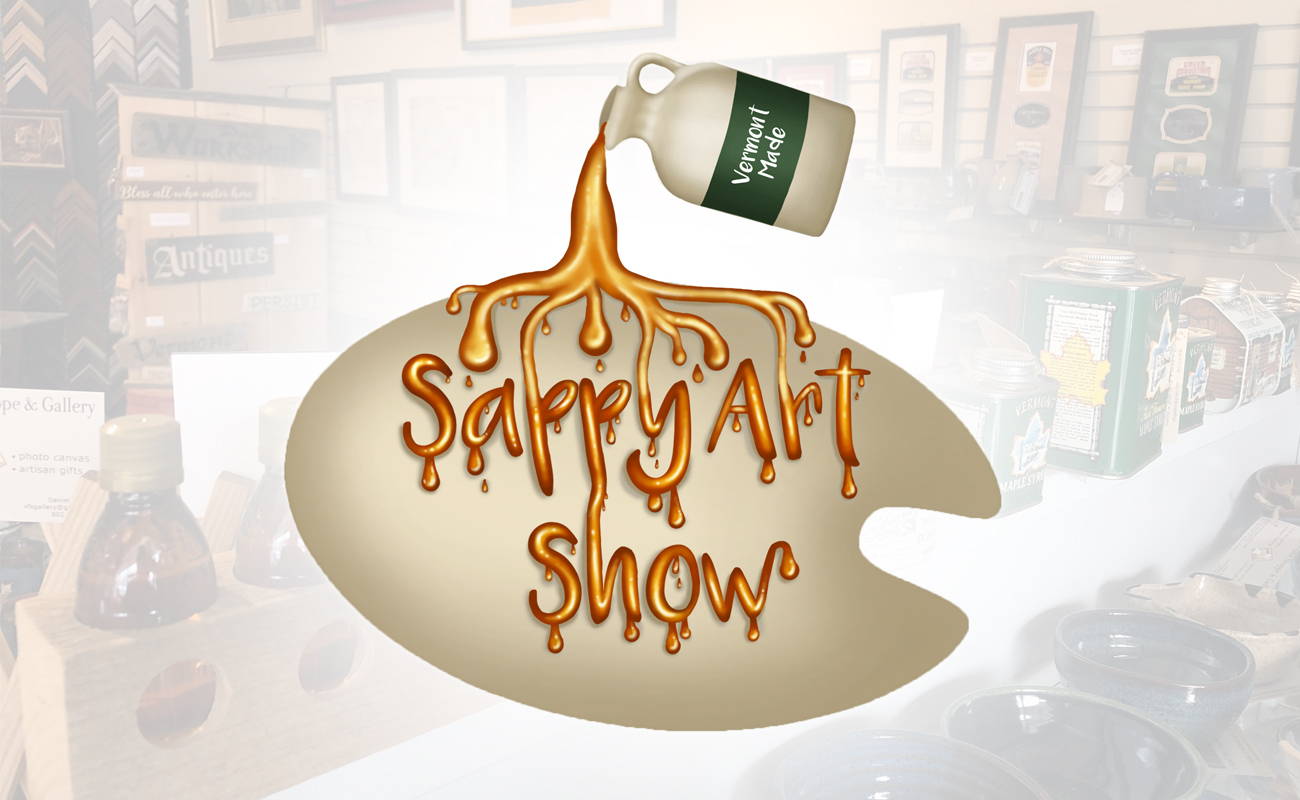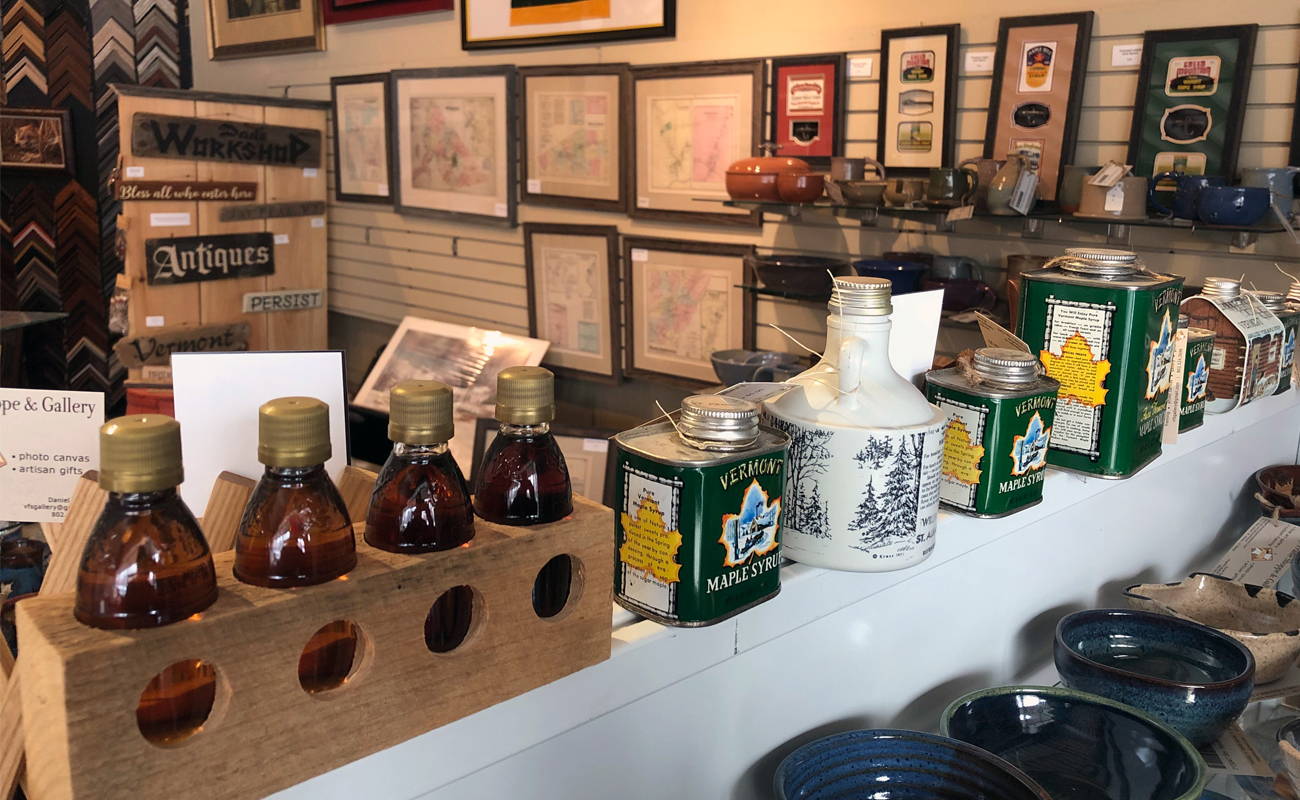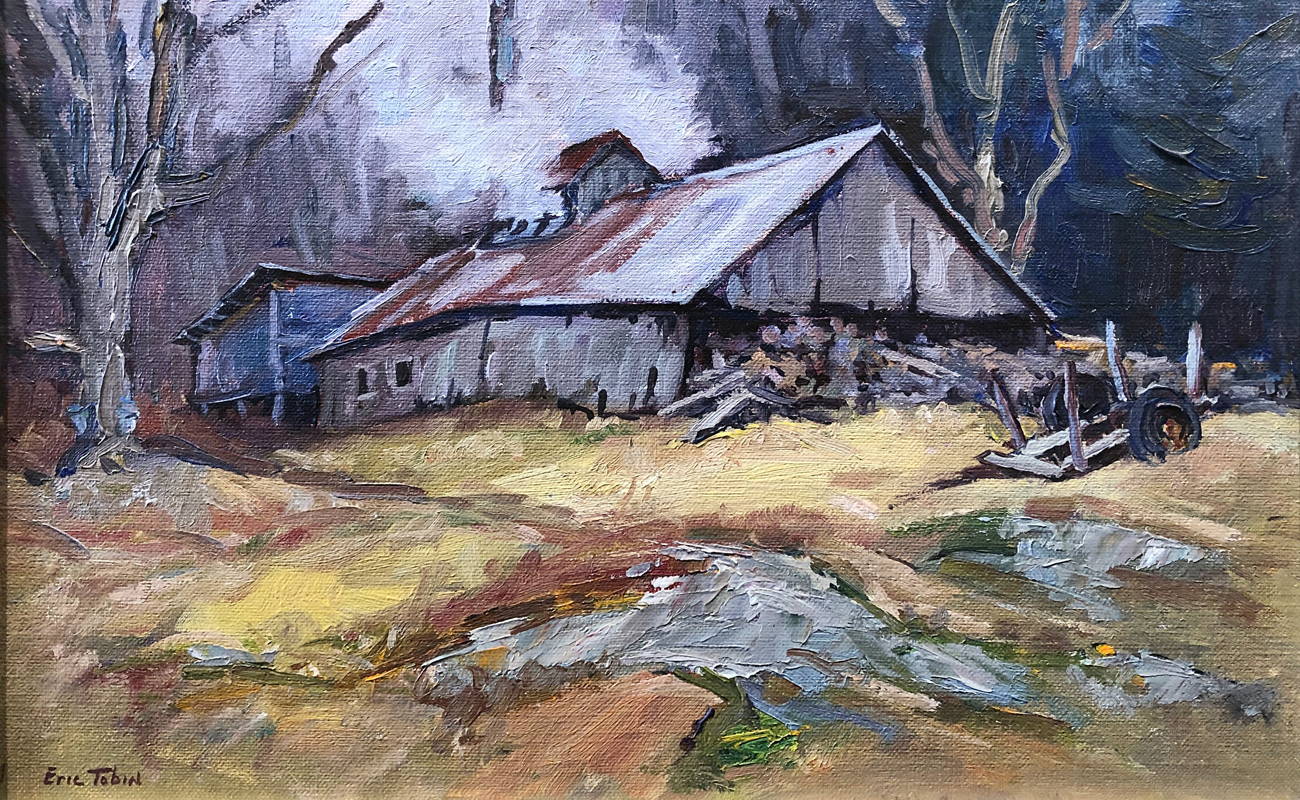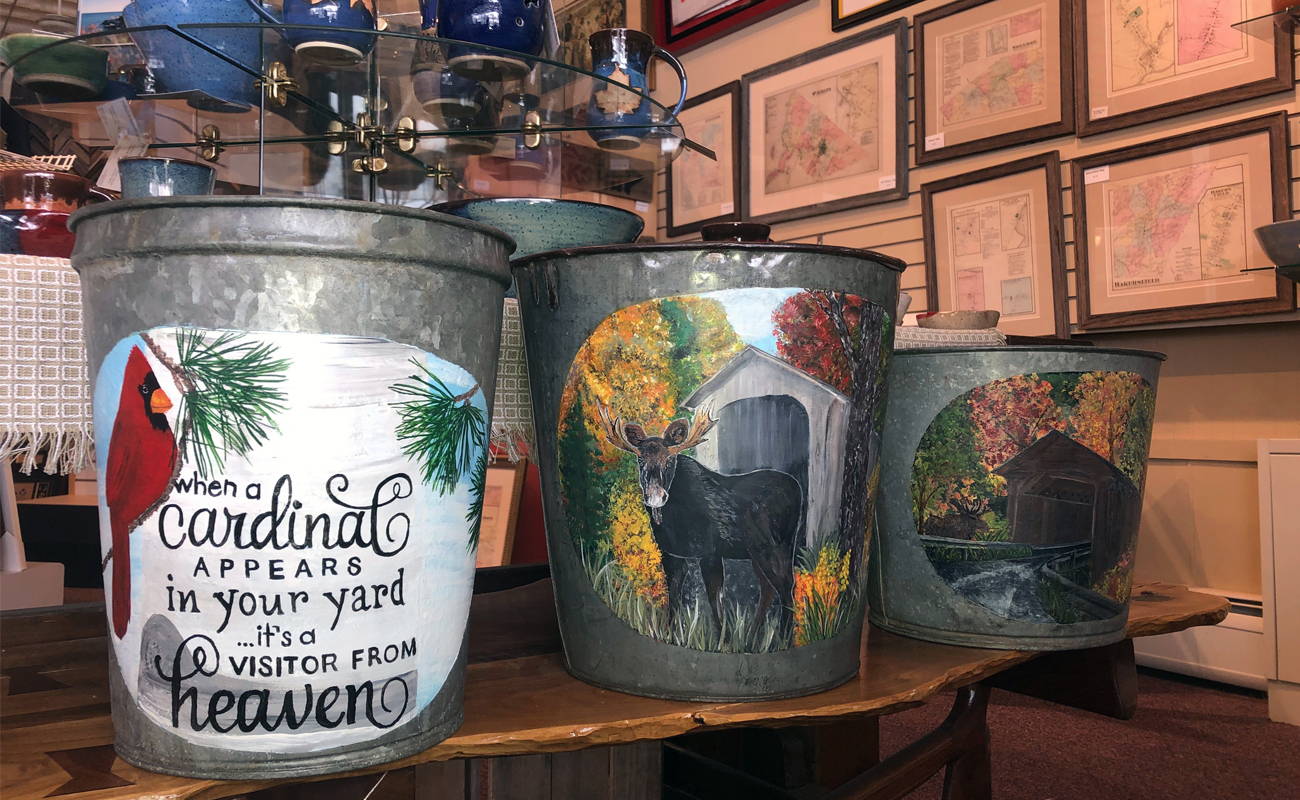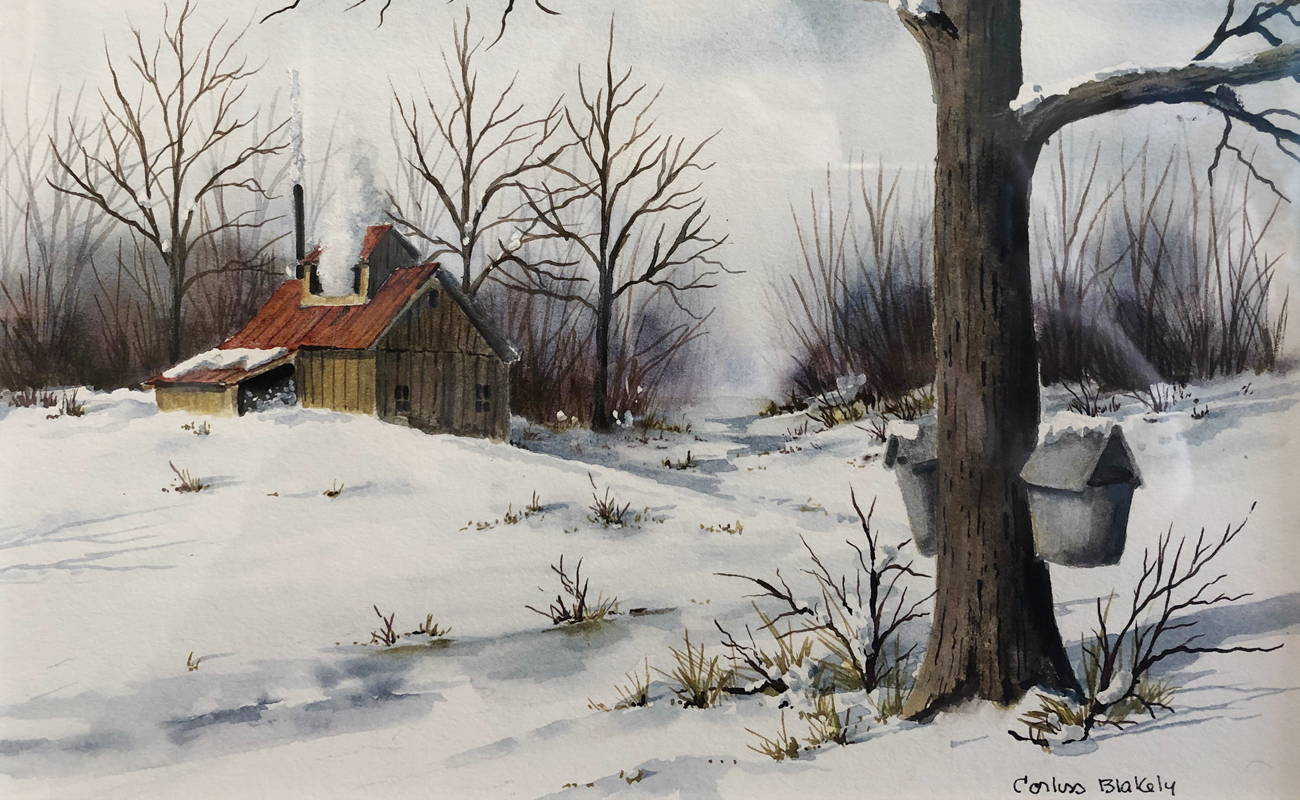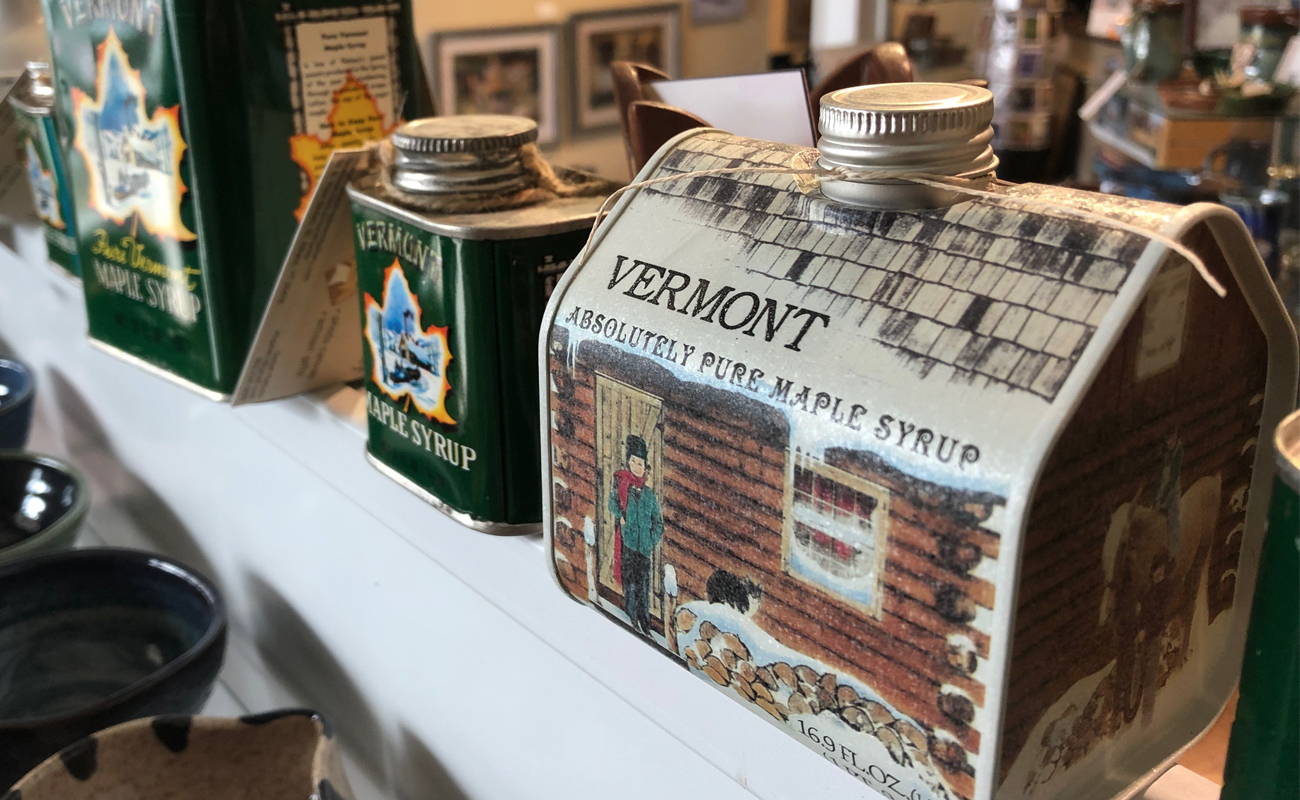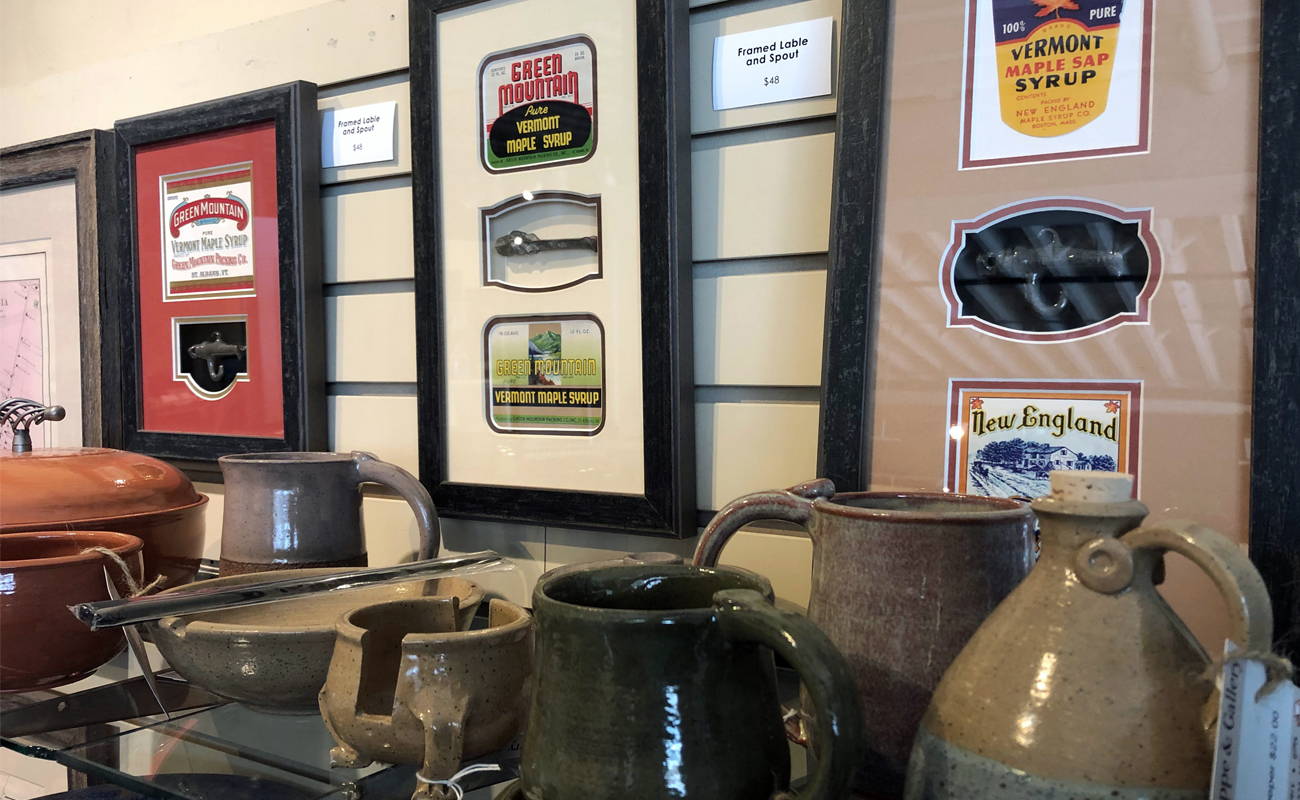 ---
C'mon, get sappy!
Remember when we all got sappy?
Every year? During the Vermont Maple Festival?
Well guess what? We're gettin' sappy again.
After a four-year hiatus, the Sappy Art Show is returning to The Village Frame Shoppe during the 53rd Vermont Maple Festival, held right here in magnificent downtown St. Albans from April 26-28.
We started the Sappy Art Show during the 2011 Vermont Maple Festival, on our comfy slice of Earth: the corner of Kingman and Main streets, across from Taylor Park.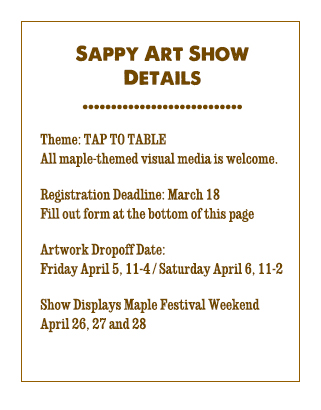 The Sappy Art Show had a great four-year run, and then we took a break.
So we're tapping artists for the 2019 reboot. That means great artists like you, and other great artists you know. Sweet. Right?
All maple-themed visual media is welcome, such as paintings, photographs and sculptures, but we must limit each artist to one submission. We're anticipating 25 to 50 submissions this year, and we had 30 during the inaugural Sappy Art Show, so we want to ensure we have enough display space for everyone.
Pieces for the 2019 Sappy Art Show should reflect any part of the complete Vermont maple sugaring process — from Tap to Table. This is an open show; it's not judged, and artists can sell their work, but a maple theme is a must.
Also, we encourage participating artists to stop by the Sappy Art Show during the Vermont Maple Festival. (Mingling with the public could mean a sale.)
The Sappy Art Show will be on display at The Village Frame Shoppe for most of the month of April, leading up to the 53rd Vermont Maple Festival. We ask that artists drop off their pieces between 11 a.m. and 4 p.m. on Friday, April 5, or between 10 a.m. and 2 p.m. on Saturday, April 6. (We will photograph all submissions.)
We also ask all artists to register below by Monday, March 18.
For more information, call the Village Frame Shoppe, in St. Albans, at
802-524-3699
Or e-mail us here: vfsgallery@gmail.com.
Now excuse us, but we need to make room for all the framed buckets, pails and boilers you're about to throw our way. We. Can't. Wait. Welcome back, Sappy Art Show!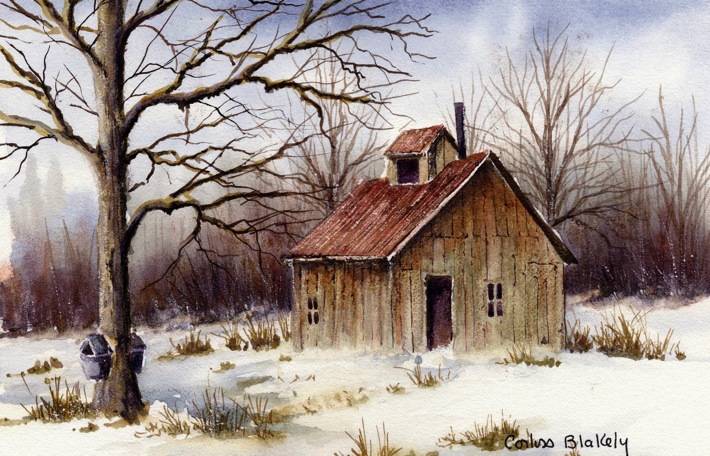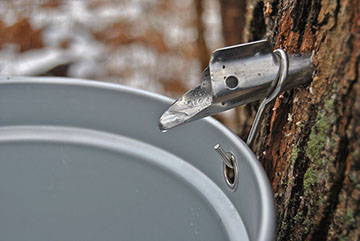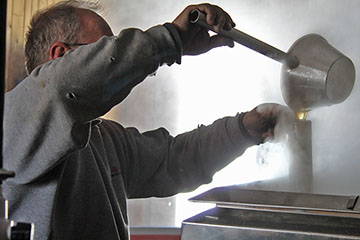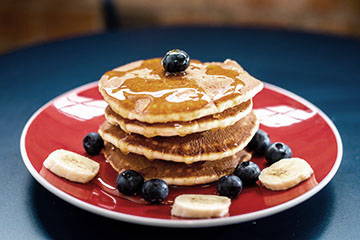 Thank you for registering!
This field is required
This field is required
This field is required
This field is required