Posted by Daniel on Mar 11th 2019
$25 Gift Card to Village Frame Shoppe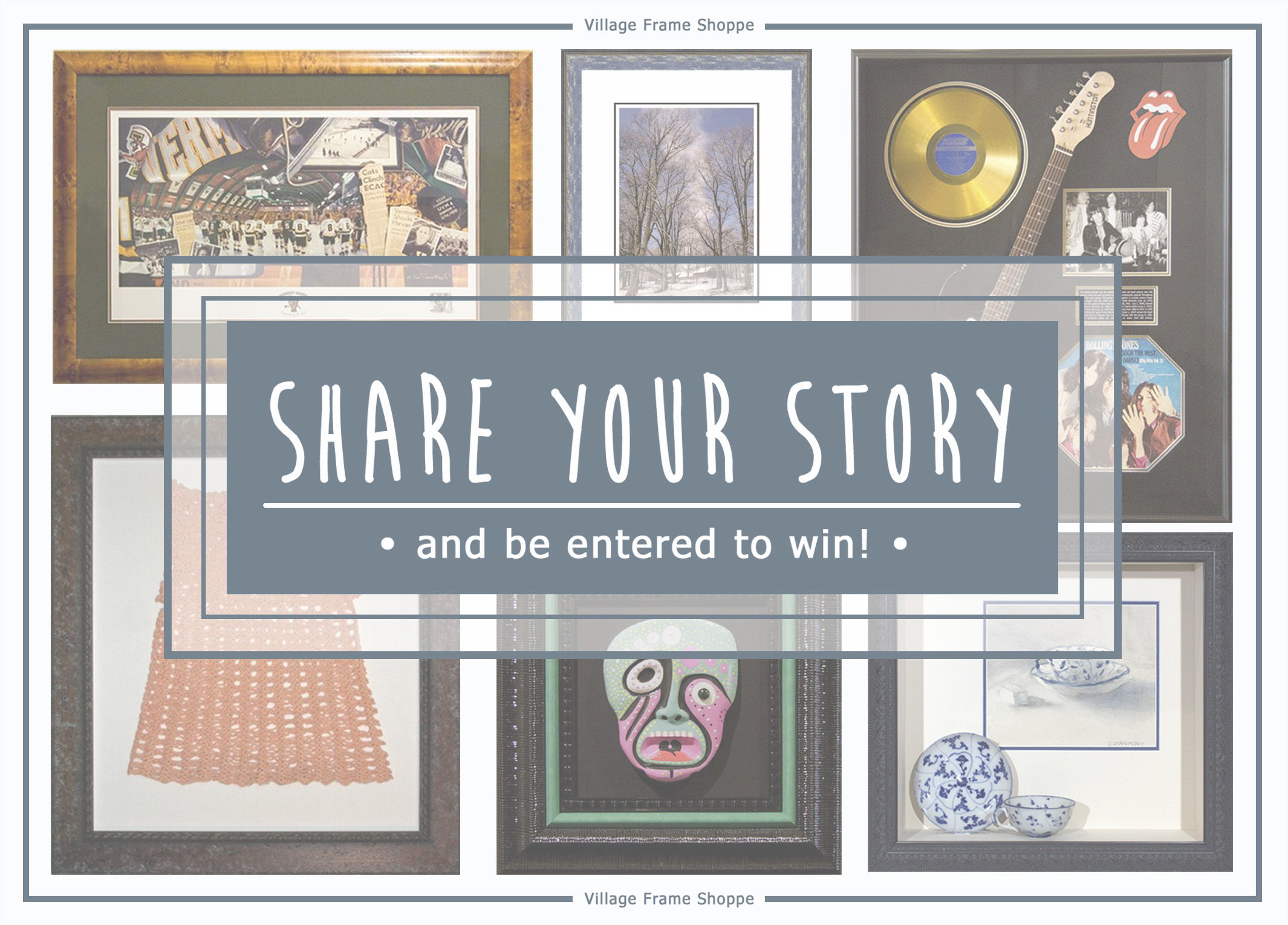 A picture is worth 1,000 words. Every frame project has a story to tell. What does your's have to say?
Share the story behind your frame project!
Take a photo of your framed project hanging on your wall, post it on your favorite social media, and tell us why you chose to frame it! You don't need to get too elaborate. Just a quick sentence or paragraph about why that piece is special to you.
When you do, you will be entered for a chance to win a prize from our store. Each month we will randomly select a winner from that month's entries. Check back here to see what each month's prize will be.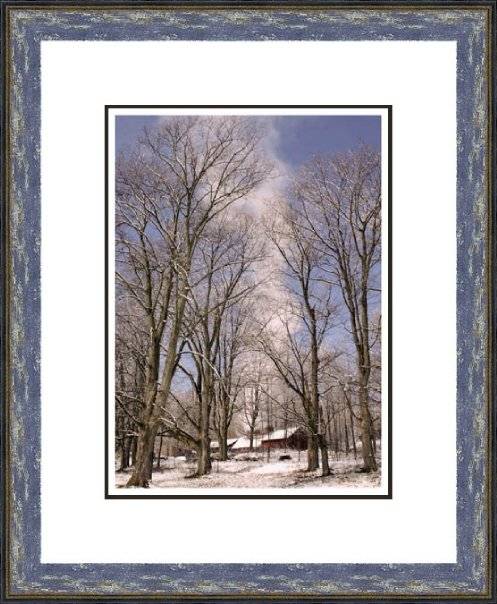 "I remember the morning I took this photo. It was a sunny, early spring morning. A light snow had fallen the night before, and it was melting quickly as the sun was coming up. I grabbed my camera, and headed out the door. As I crested a hill on a back road in Sheldon, VT this scene caught my eye. The sugar-house was at full steam. Sugar On Snow."
#vfsvt @villageframe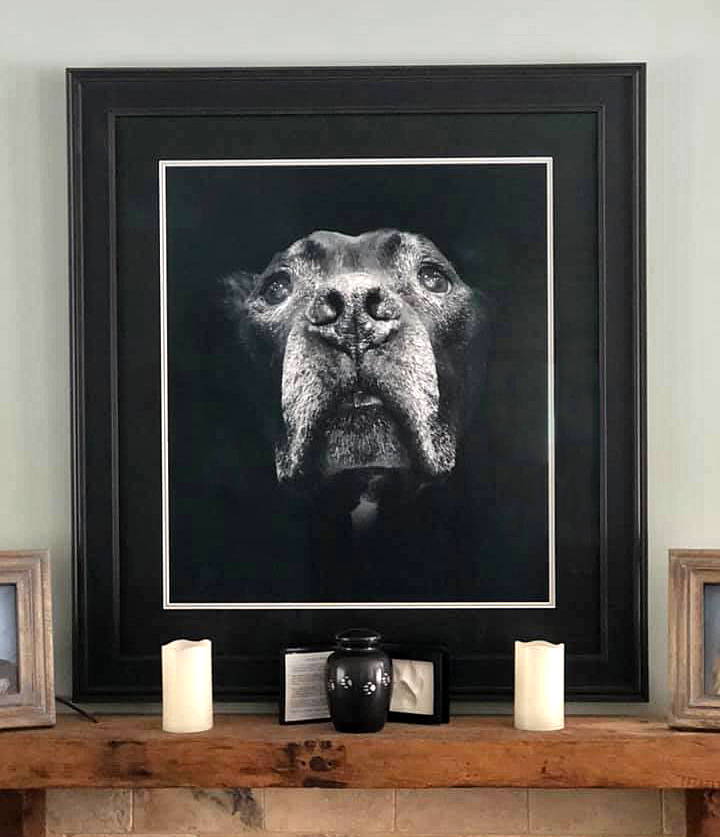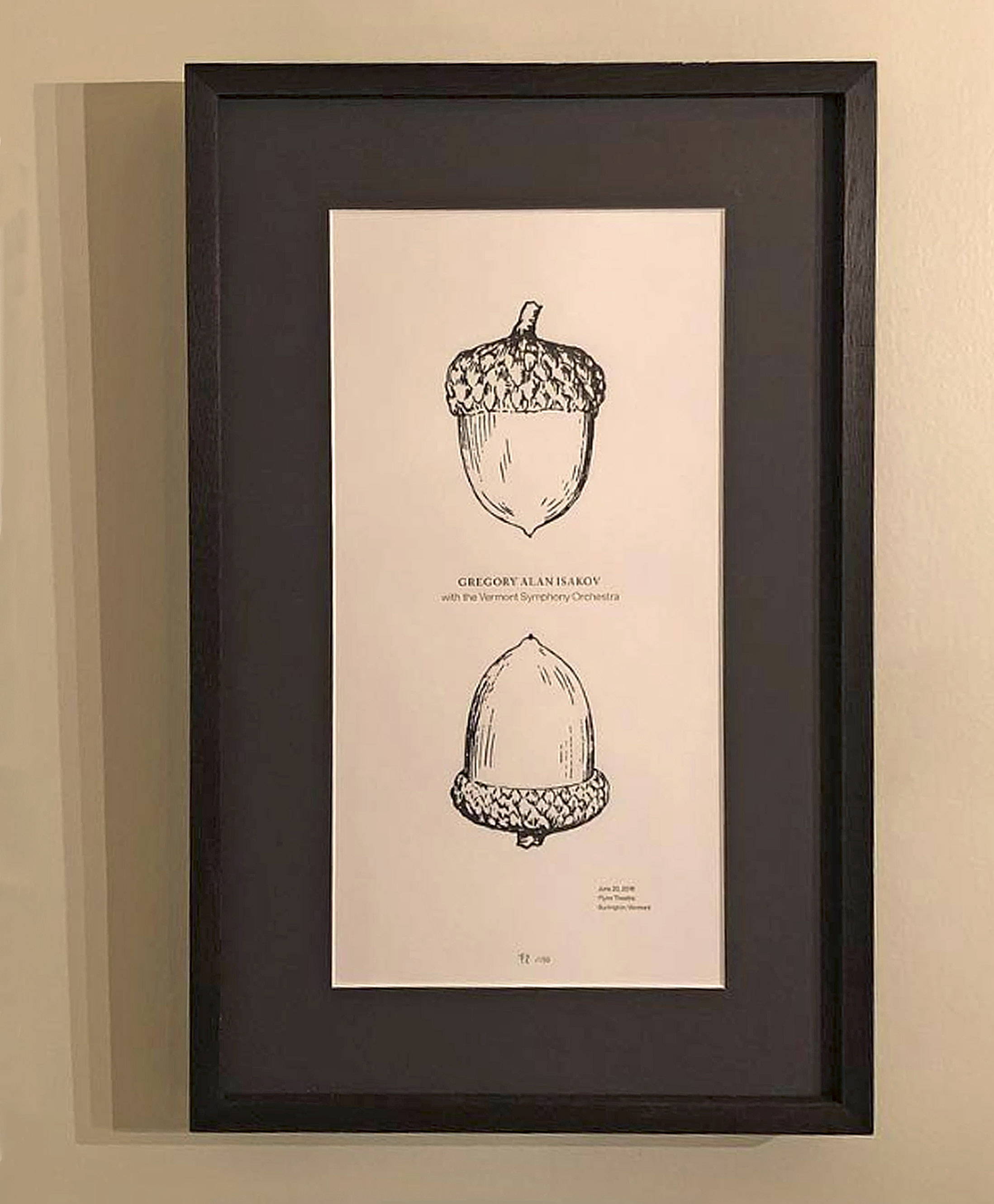 Village Frame Shoppe & Gallery
would like to thank you for participating in our "Share Your Story" promotional contest.
The rules for this contest are as follows:
Your frame project must be a custom frame that was completed by Village Frame Shoppe within the last 12 months.

There are no limits to how many framed items you may enter.

Complete all five of these steps in order for your entry to qualify:
Take a photo of your completed frame project hanging on your wall
Follow us on facebook or instagram
Post your photo on YOUR facebook or instagram with hashtag #vfsvt
Tag us in your photo @villageframe
Share the story behind your framing project!
By entering, you give Village Frame Shoppe permission to use your entry on our facebook, instagram, and website pages for promotional purposes.

Entries are not judged based on photo quality, complexity of frame design or story written, but are chosen at random.

Winners will be selected at random

on the first Monday of the following month. Announcement of winners will be posted on facebook or instagram. If you have submitted an entry, please be sure to check back on the first Monday of the month to verify if you have won.

All prizes must be claimed and picked up at Village Frame Shoppe during normal business hours (Monday - Friday 10-5, Saturday 10-3) within 2 weeks (14 days) of being announced online. Failure to do so could result in forfeiture of your prize.

Anyone who has won a prize, is not eligible to win again for a period of 6 months.

All prizes are non-transferrable and may not be redeemed for cash.

Prizes cannot be substituted for any reason.
Thank You for Sharing Your Story