ADVANCED OIL PAINTING WORKSHOPS IN VERMONT
Set among the rolling hills of Northern Vermont and in view of Mont Pinnacle across the border in Quebec, Andrew Orr will be conducting workshops at his home and studio,
Meadowland Farm in Richford, Vermont.
The twelve acre property offers much material for the artist from which to work;
open meadows, a brook set in the forest,
views into Canada, a pond, barns and an extensive perennial garden
are all part of the setting.

Close by the Missisquoi River, covered bridges on the Trout River, sweeping views of Jay Peak and neighboring properties are all part of the magic and charm of the area. The opportunities for painting subjects are endless!
The classes will be kept small so as to offer much individualized attention. There is a working classroom for inclimate weather as well as bathroom and kitchen facilities on site. The workshops will focus on plein air painting as a foundation for more completed and finished paintings in the studio. Each workshop will offer demonstrations, time for individual painting and group critiques.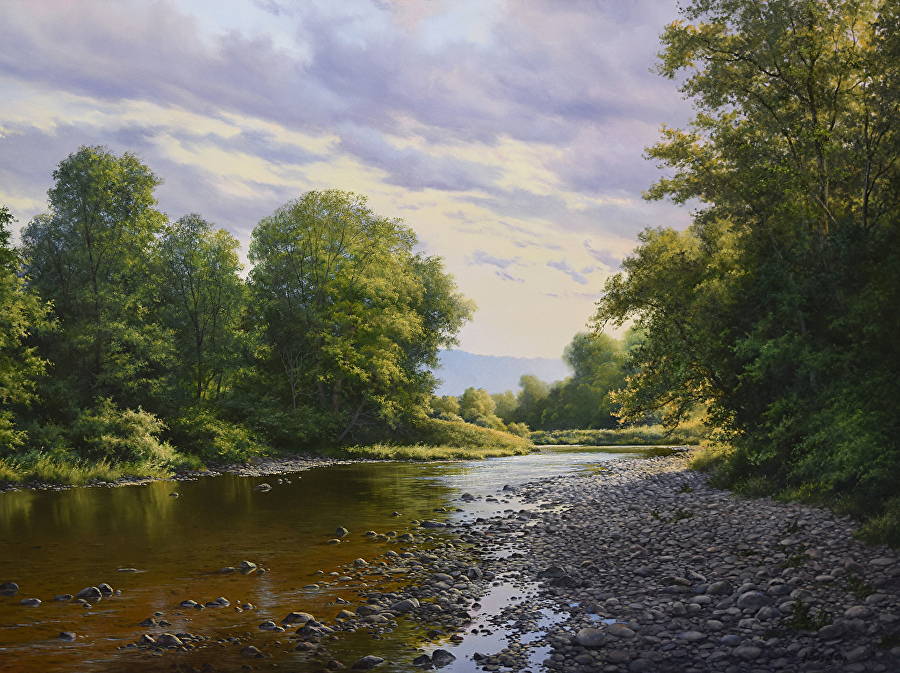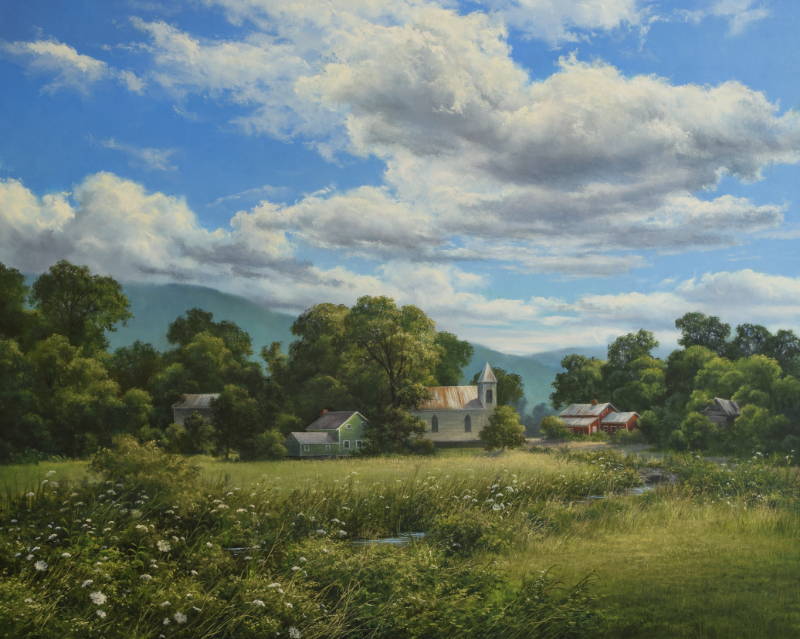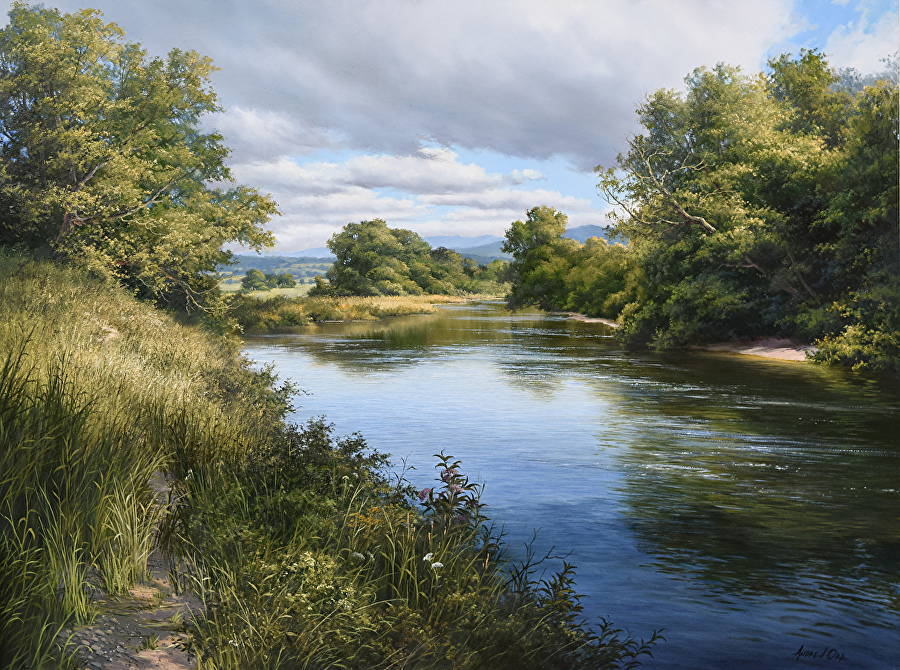 ---
"I will be offering workshops in 2019 at my home and studio, Meadowland Farm in Richford, Vermont. I would love to see you there!"
- Andrew Orr -
Medium: Oil
Classes and workshops are offered in the medium of oil. Those who work in acrylic are welcomed.
Skill Level: Intermediate/Pro
Classes will be mostly plein air with an emphasis on using plein air studies as a means of a foundation for more finished studio work. It would be best to have some basic knowledge of oil paints, color mixing and the process of painting on location. (A basic course for oil painting will be designed for those who are not as familiar with the medium, color mixing and the like. This would be a weekly class held as a series.)
Class Size: 3-5 Students
---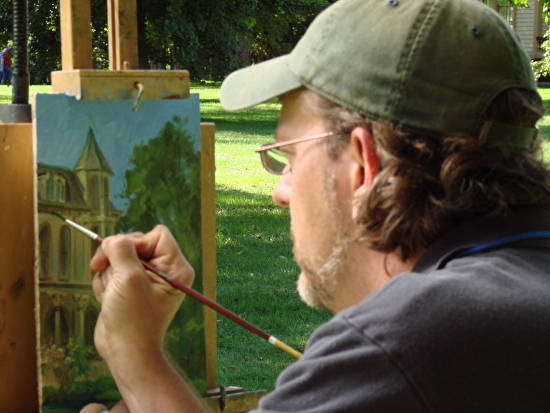 Beginning his artistic endeavors at an early age, Andrew Orr received a Bachelor of Arts degree in Music from Oklahoma Christian University, and furthered his studies with courses at the University of New Mexico, study with Carol McIlroy, David P. Curtis and Joseph McGurl. Orr's work has shown in many locations in the United States, has won awards with National juried exhibitions and has been featured in several one-person exhibitions and displayed with national/regional exhibitions of the Oil Painters of America, the Salmagundi Club, the American Artist's Professional League and the Guild of Boston Artists.
An elected member of the Guild of Boston Artists, Andrew Orr's awards include Alden Bryan Prize awarded by the Guild and most recently the Alden Bryan Medal as awarded by artist TM Nicholas with the exhibition, Land and Light 2018, through Bryan Memorial Gallery, Vermont. Additional awards include the Barbara Carter Award for Excellence from the Oil Painters of America, he is three times the winner of the Arthur T Hill Award for a Landscape from the Salmagundi Club, the Claude Parsons Award for a Landscape and the Helen DeCozen Award for a floral, both from the American Artists Professional League. Orr's painting entitled, "Peaceful Autumn" was the recipient of the Robert Douglas Hunter Award with the Guild of Boston Artists, New England Regional Painting Competition. An award winner with regional Plein Air events, Andrew received Best in Show with Plein Air Vermont, 2012 awarded by M. Stephen Doherty, editor, Plein Air Magazine. His work was selected as a finalist as part of Art Renewal Center's International Salon and a feature story about his work appeared in the 2013 April-May Issue of Plein Air Magazine and in August, 2015, American Art Review.