Posted by Leon Thompson on Oct 18th 2019
During the 1950s, Ruth Holzer taught weekly painting lessons to elementary school children in her Colonial Major, N.J., neighborhood. She charged $1 per lesson — summers only.
During the 1950s, Ruth Holzer taught weekly painting lessons to elementary school children in her Colonial Major, N.J., neighborhood. She charged $1 per lesson — summers only.
Holzer's neighbors were Mason and Norma White and their two children: Susie and David. Susie learned about visual arts in Holzer's basement and won an honorable mention in a local art show for one of her paintings.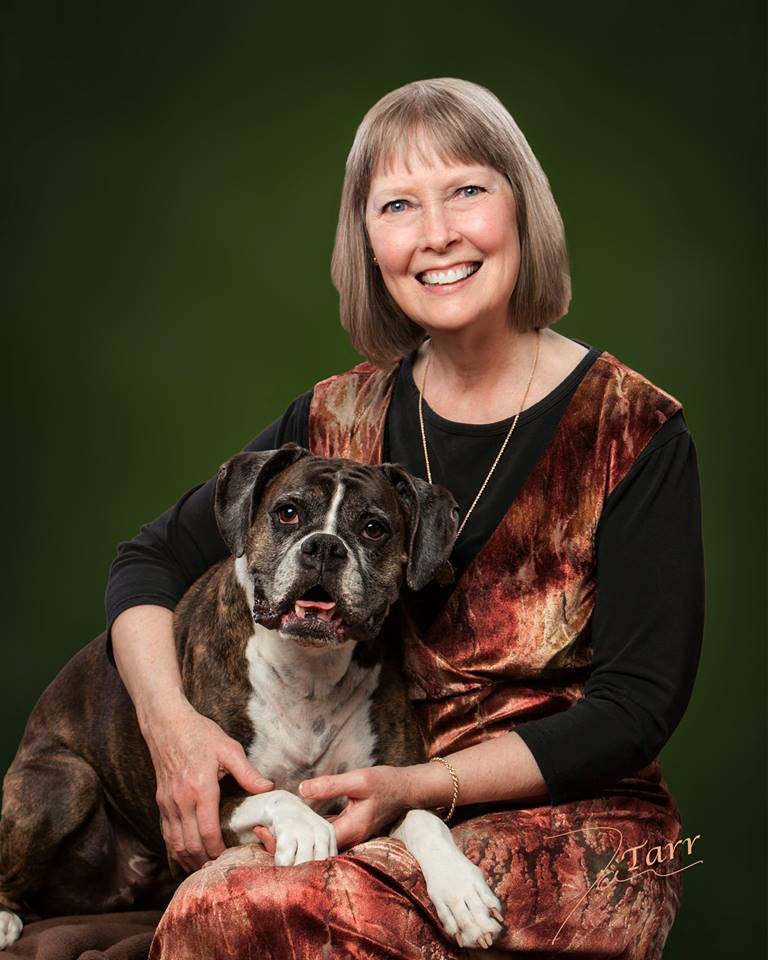 Six decades later, Susie White — now Susie Caron — still has some of those early paintings. "It's interesting that no one seemed to recognize or perhaps didn't tell me that I showed talent in visual arts," says Caron, 70. "That's likely because my parents wanted me to become a teacher and pursue music as a hobby. Pre-college high school classes meant room for only one elective — music or art. I was heavily encouraged to choose music, because my dad and I enjoyed playing the piano and singing together. Throughout high school, I was the accompanist for the choir and junior high chorus."
Caron has worked as a teacher and psychologist, and she has owned a horse riding school in Rockinham, Vt., and although she displayed early-life signs as a talented visual artist, she did not start her current career as a professional pet portrait and scenic artist until after she retired in July 2015. "Rather than being grieved for not engaging in visual art all my life, I'm delighted to have discovered and engaged in it now," Caron says. This is how she views life now: "I'm painting my way through retirement and reflecting on everything I've loved: parenting, pets, people and art."
For 48 years, Caron has been married to her college sweetheart, Ned, a retired educator and former principal at BFA-St. Albans. They have two grown children and a grandchild. The Carons live in Bakersfield, where Susie paints on an art desk — not on an easel, to due an old shoulder injury — in a small studio with big, north-facing windows. She posts her in-progress works on a log wall until they are finished. Almost every day, after breakfast and a good walk — or some indoor exercise — Caron paints until noon. She handles art-related business matters — such as social media posts, bookkeeping, and Web updates — during the afternoon.

During Vermont's "art season," primarily spring through fall, Caron spends some days switching out paintings for her display at The Village Frame Shoppe, in St. Albans. She considers The Village Frame Shoppe her "home gallery," but she also exhibits her work seasonally at various galleries affiliated with the Northern Vermont Artist's Association (NVAA). Caron also has won awards for her work at the Champlain Valley Fair and The Village Frame Shoppe, and she is up for an award at The Bryan Gallery.
"Truly, I'm not sure what sets me apart from other artists, except that people have told me my art is instantly recognizable. I also know that I join a very small number of artists who didn't begin their careers until later in life — GrandMa Moses and Georgia O'Keeffe, for example," Caron says. "I create pet portraits in a primarily realistic style with a variety of backgrounds. Pets are very detailed, and I work to capture the spirit of the animal in a way that the pet owner knows them, as well as the love bond between them. From time to time, I move outside my primary style to create selected scenes with wide open spaces, lots of sky, and a more detailed object such as an animal or a farm wagon. These can invite the viewer to ask questions, recall and connect with another time, or with feelings."
While in high school, time constraints due to summer employment in Philadelphia prevented Caron from painting with Ruth Holzer, but Caron discovered the Philadelphia Art Museum and Salvador Dali, whom she considers an influence among Thomas Kinkade and Norman Rockwell. Locally, she admires the work of Fred Swan and Dan Pattullo, owner of The Village Frame Shoppe. Pattullo's painting, "The Potter's Shed," is one of Caron's current favorites. She says: "In this painting, Dan beautifully reveals an older gentleman working with clay. Behind him can be seen rows of finished pots drying on shelves. I love the light on the potter, along with how it recalls for me feelings of the way things were done long ago. Personally, it reminds me of my favorite grandfather who was not a potter but a farmer and milkman who worked with his hands."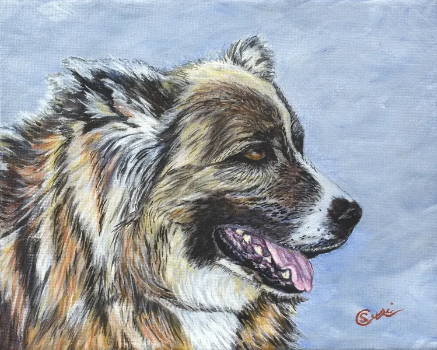 Caron works with acrylics on stretched canvas and had not considered using them until she received some as a gift. "I love the versatility of acrylics," she says. "I can use them like oils, or even like watercolors, depending on my choice of subjects."
She did not paint before retirement because oil paints were all she knew, and she did not want the toxicity or mess. "Now I know better," she says. "I believe that is good advice for artists as well. If you want to paint, there's no better time than today. With the availability of inexpensive, nontoxic art supplies — paint, markers, paper, and brushes — why wait?"
She also encourages aspiring artists to paint wherever and however they are comfortable and to remember that, "Experimenting is fun."
Susie Caron was recently an exhibitor at the Third Annual Swanton Arts Spectacular on the Swanton (Vt.) Village Green.
Ruth Holzer would be pleased and proud. "People ask me if I'm troubled by 'all those years I didn't create art," Caron says. "I'm really not. When I look back, I know my life experiences — kids, farming, pets, horses, teaching and psychotherapy with children and families — all gave me many things that contributed to and enhance my art today. These include experiences outdoors, many different animals, their contours, hair and fur, colors and textures, and their relationships with us and between us. Nothing was wasted."